Fungicide Tebuconazole 97% TC, 430g/L SC, 80% WDG Best Price
Product Name
:
Tebuconazole
Cas No:
107534-96-3
Specification:
430g/L SC, 25% EW 80% WP, 97% TC
Name of product

Tebuconazole 95%TC

Index name

Index value

Measured value

Appearance

Light Yellowish to white Powder

White Powder

Content (%)

≥ 95

95.3

Loss on Drying (%)

≤ 1.0

0.3

PH Value

5-8

7.2

Insoluble in Acetone (%)

≤ 1.0

0.1%
Package
:
200L drum or customized packages
Application
:
It is Effective in preventing or curing rust disease, white powder disease, black dot disease, fusarium blight, gray mold, banana leaf disease, loose smut of bariey, black loose smut of oat, stinking smut of wheat.
Features:
1. It is a triazole fungicide, a Mercaptan demethylating inhibitor, and a highly effective systemic fungicide used in seed treatment or leaf spraying of important Cash crop. It can effectively control many kinds of rust, powdery mildew, net spot, root rot, scab, smut, ring spot, tea cake and banana leaf spot of cereal crops.
2. Triazole fungicides, ergosterol biosynthesis inhibitors. The utility model can be used for preventing and curing diseases caused by powdery mildew, stipe rust, coracium, nucleolus and Conchospora in cereal crops. Dry and wet seed dressing agents have been applied to wheat seed dressing in China. The method of application is to use 2% dry dressing agent or 150g wet dressing agent (effective component 2 ~ 3g) to seed dressing per 100kg wheat seed, in addition, it can also be used to control peanut brown spot and ring spot, grape gray mold, powdery mildew, tea cake disease, barley and oat loose smut, wheat net bunt, light bunt and so on.
Uses:
As a seed dressing, tebuconazole is effective against various smut and bunt diseases of cereals, such as Tilletia spp., Ustilago spp. and Urocystis spp., also against Septoria nodorum (seed-borne), at 1-3 g/dt seed; and Sphacelotheca reiliana in maize, at 7.5 g/dt seed. As a spray, tebuconazole controls numerous pathogens in various crops, including: rust species (Puccinia spp.) at 125-250 g/ha, powdery mildew (Erysiphe graminis) at 200-250 g/ha, scald (Rhynchosporium secalis) at 200-312 g/ha, Septoria spp. at 200-250 g/ha, Pyrenophora spp. at 200-312 g/ha, Cochliobolus sativus at 150-200 g/ha, and head scab (Fusarium spp.) at 188-250 g/ha, in cereals; leaf spots (Mycosphaerella spp.) at 125-250 g/ha, leaf rust (Puccinia arachidis) at 125 g/ha, and Sclerotium rolfsii at 200-250 g/ha, in peanuts; black leaf streak (Mycosphaerella fijiensis) at 100 g/ha, in bananas; stem rot (Sclerotinia sclerotiorum) at 250-375 g/ha, Alternaria spp. at 150-250 g/ha, stem canker (Leptosphaeria maculans) at 250 g/ha, and Pyrenopeziza brassicae at 125-250 g/ha, in oilseed rape; blister blight (Exobasidium vexans) at 25 g/ha, in tea; Phakopsora pachyrhizi at 100-150 g/ha, in soya beans; Monilinia spp. at 12.5-18.8 g/100 l, powdery mildew (Podosphaera leucotricha) at 10.0-12.5 g/100 l, Sphaerotheca pannosa at 12.5-18.8 g/100 l, scab (Venturia spp.) at 7.5-10.0 g/100 l, and apple white rot (Botryosphaeria dothidea) at 25 g/100 l, in pome and stone fruit; powdery mildew (Uncinula necator) at 100 g/ha, in grapevines; rust (Hemileia vastatrix) at 125-250 g/ha, berry spot disease (Cercospora coffeicola) at 188-250 g/ha, and American leaf disease (Mycena citricolor) at 125-188 g/ha, in coffee; white rot (Sclerotium cepivorum) at 250-375 g/ha, and purple blotch (Alternaria porri) at 125-250 g/ha, in bulb vegetables; leaf spot (Phaeoisariopsis griseola) at 250 g/ha, in beans; early blight (Alternaria solani) at 150-200 g/ha, in tomatoes and potatoes.
Image;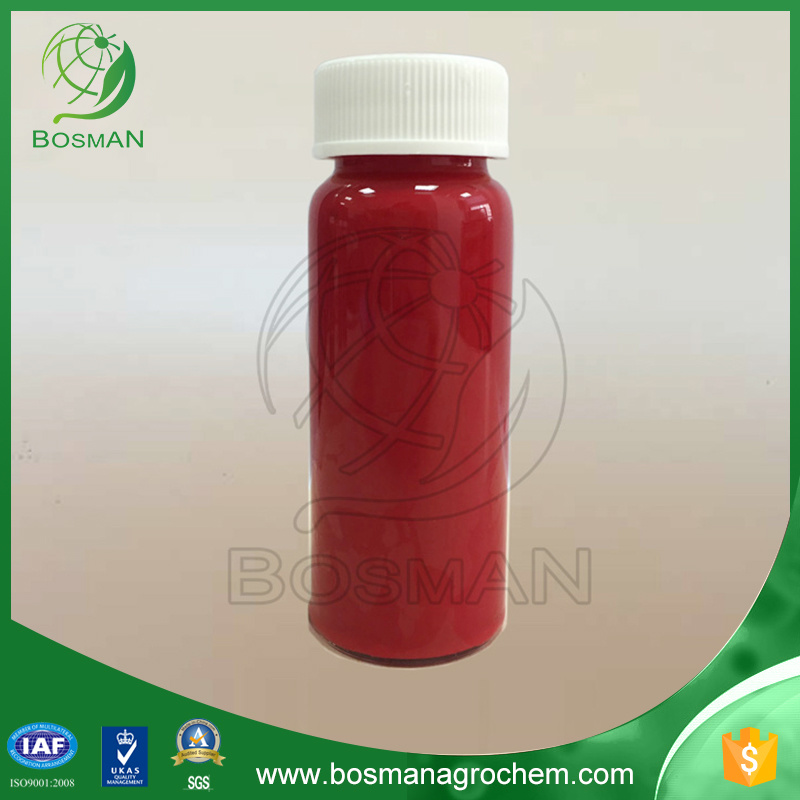 Packing & Shipping;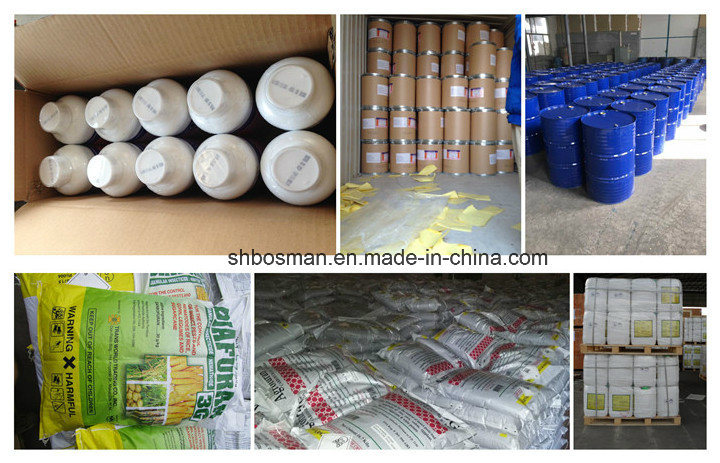 Certification;