Common name: Azadirachtin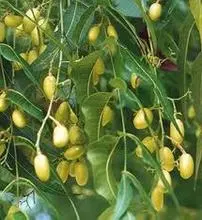 Molecular formula:
C35H44O16
Description1.Density:1.513g/cm3
2.Molecular weight:720.7143
4.Boiling point :792.413C at 760 mmHg
5.Flash point :244.841C
FunctionIt is a yellowish powder extracted from the Neem Seed Kernels and is used for preparing end products (Neem Insecticides) for the management of agriculturally important pests, after extracting neem oil.
Package


For liquid: 200Ltr/drum, 20L/drum, 1L/bottle, 500ml/bottle, 250ml/bottle, 100ml/bottle or according to your requirement.




For solid: 25 kg/drum,

25kg/bag, 1kg/bag or on the requirement of client or according to your requirement.
ANALYSIS
SPECIFICATION
RESULTS
Appearance
Brown Fine Powder
Complies
Odor
Characteristic
Complies
Assay (HPLC)
≥%
%
Sieve analysis
NLT 95% pass 80 mesh
Complies
Loss on Drying
≤5.0%
3.15%
Ash
≤5.0%
2.15%
Heavy Metal
Pb
<2ppm
Complies
As
<2ppm
Complies
Hg
<2ppm
Complies
Residual Solvent
Eur.Pharm
Complies
Microbiology
Total Plate Count
<1000cfu/g
Complies
Yeast & Moulds
<100cfu/g
Complies
E.Coli
Negative
Complies
Salmonella
Negative
Complies
Salmonella
Negative
Complies