Application:
Systemic fungicide with a novel broad-range activity protecting the yield and crop quality by foliar application or seed treatment. Provides long-lasting preventive and curative activity against Ascomycetes, Basidiomycetes and Deuteromycetes including Alternaria, Ascochyta, Cercospora, Cercosporidium, Colletotrichum, Guignardia, Mycosphaerella, Phoma, Ramularia, Rhizoctonia, Septoria, Uncinula, Venturia spp., Erysiphaceae, Uredinales and several seed-borne pathogens. Used against disease complexes in grapes, pome fruit, stone fruit, potatoes, sugar beet, oilseed rape, banana, cereals, rice, soya beans, ornamentals and various vegetable crops, at 30-125 g/ha. Used as a seed treatment against a range of pathogens in wheat and barley, at 3-24 g/100 kg seed.
ITEM

SPECIFICATION

95% Tech

25% EC

A.I. Content, %

95.0 min

25.0 min

pH value

5.0-8.0

5.0-8.0

Moisture, %

0.5 max

5.5 max
Packing & Shipping: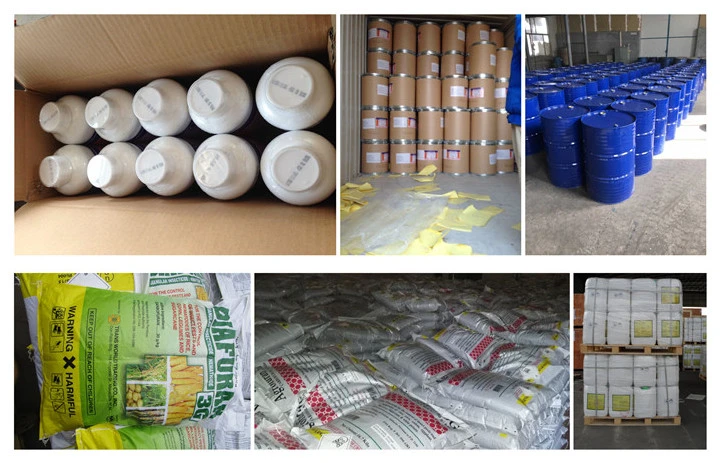 FAQ:
Q1: Is it possible to custom the labels with my own design?
Yes, and you just need to send us your drawings or artworks, then you can get you want.
Q2: How does your factory control the quality.
Quality is the life of our factory, first, each raw materials, come to our factory, we will test it firstly, if qualified, we will process the manufacturing with this raw materials, if not, we will return it to our supplier, and after each manufacturing step, we will test it, and then all the manufacturing process finished, we will do the final test before the commodities left our factory.
Q3: How about your service?
We provide 7*24 hours service, and whenever you need, we will always here with you, and besides, we can provide one stop purchasing for you, and when you purchase our commodities, we can arrange testing, custom clearance, and logistic for you!
Q4: Does free samples available for quality evaluation?
Yes, of course, we can provide free samples for you before you buy commercial quantity.
Q5: What is the delivery time?
For small quantity, it will take only 1-2 days for delivery, and after large quantity, it will take about 1-2 weeks.

Contact Us:

BOSMAN GROUP
Shanghai Bosman Industrial Co., Ltd.
Agro Technology&Solutions Provider
Add:RM.1802-1804,No.1611, North Sichuan Road, Hongkou District, Shanghai, P.R. China,200080
Tel: +86-21-63065878
Fax:+86-21-56616509
Mobile Phone Number: +86 18372766156
Website:shbosman.en.made-in-china.com
Website:shbosman.en.made-in-china.com